Learn more about Coding Camp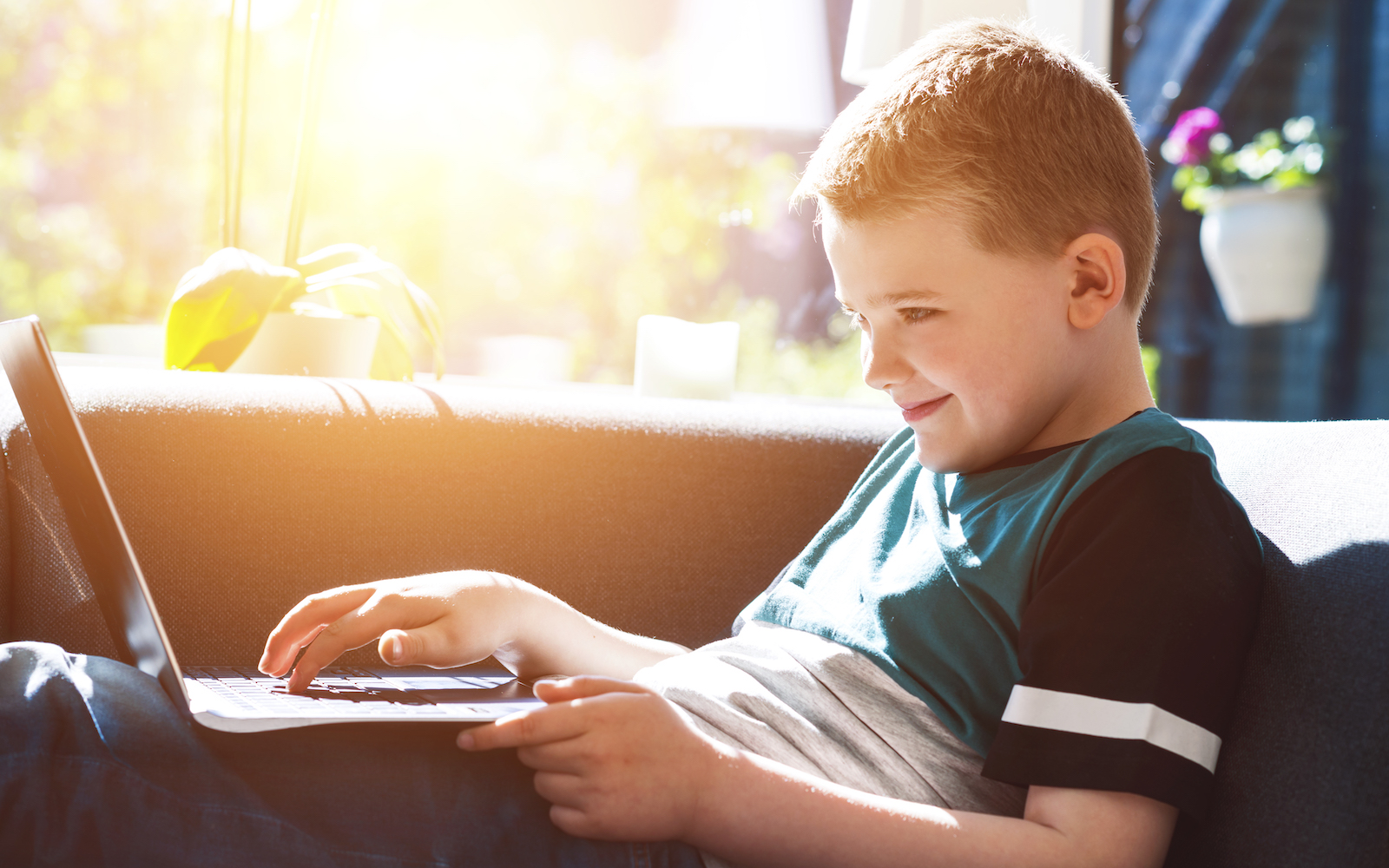 In our online computer programming camps, students create and share their own custom video games and animations during a week-long coding class. Experienced teachers host daily small group classes live for 7-13 year olds Monday-Friday, arranged by age group and driven by personalized attention for each student's original projects. Kids find our camps fun and supportive — and they love seeing and socializing with other kids as they develop their own creations!
Classes meet Monday-Friday for one week, depending on your preference at sign up. They last two hours. We have 4 different start time options so you can let us know what will work best for you. One week of camp costs $200.
Register Here!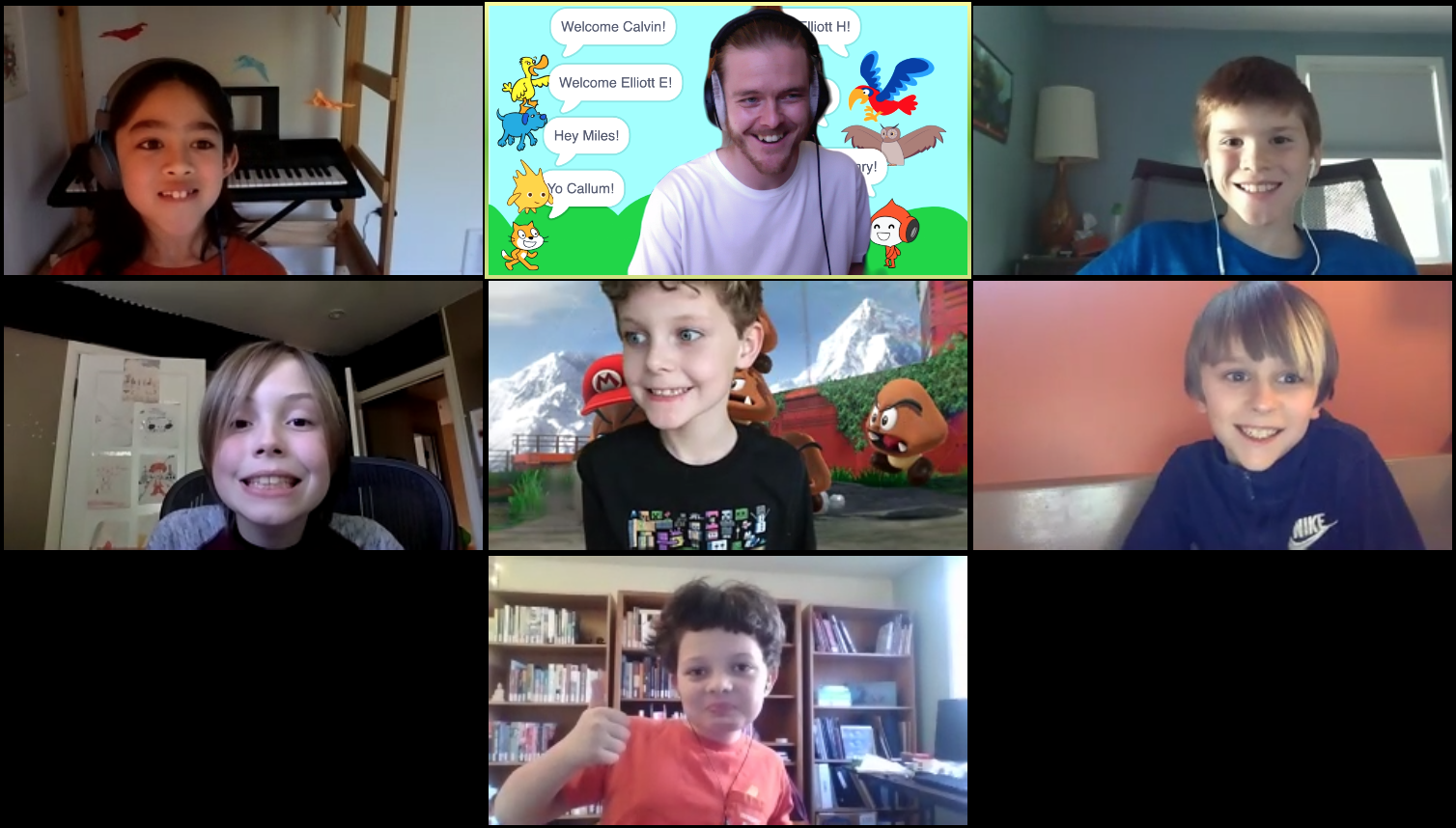 Here's what your child needs in order to participate.
High speed internet connection (cable, dsl, or LTE hotspot)
Windows or Mac computer.
Chromebooks work in a pinch, but have limited Zoom functionality.
Speakers and a microphone (most laptops have these built in)
Webcam (most laptops have these built in.)
If you don't have a built in webcam, you can join the meeting a second time with a smartphone or tablet, and prop it up to use as the camera. We need to see each other's faces to teach effectively, so we use Zoom. Click here for detailed technical requirements.
If you have any questions at all, e-mail parentsupport@creativecoding.com or give us a call at 206-569-8424. Check out our FAQ for more answers to common questions.
Our classes always feature "The Creative Coding Method." Our goal is to be the very best at teaching computer programming to kids in grades 3-5. "Founder Dad" Eric Fredrickson developed this method to teach and inspire kids in this age group through four core principles.
Fun! The most important thing is to make sure the kids are having fun, and fully engaged with their own creative project. We celebrate successes and mistakes. It's all a part of their coding adventure. If they're having fun as they create, we literally cannot stop them from learning!
Creativity. Every class confronts your child with the question "What do you want to make?" Then we help them do it! Nothing is more exciting than your child's own ideas. Every session is a non-sequential learning experience driven by their own project.
Teaching Kids to Teach Themselves. Our teachers engage with students over video chat, and are trained to see non-verbal signs of frustration. They aren't there to give answers, but to lead your child through the process of finding answers. By jumping in at the right time with effective questions, your child will discover and create their own solutions for bugs or new features. We are teaching them to teach themselves.
Persistence. Coding is hard. Your child will fail a million times before they succeed – but it feels incredible when they face adversity and emerge victorious with a solution they discovered on their own! Our teachers give students guidance during this emotional cycle and help them navigate barriers. After taking our class, your kids will get excited about facing a tough problem because they've developed a taste for success. They'll think, "Wow this is really hard… and it'll feel GREAT when I succeed!"