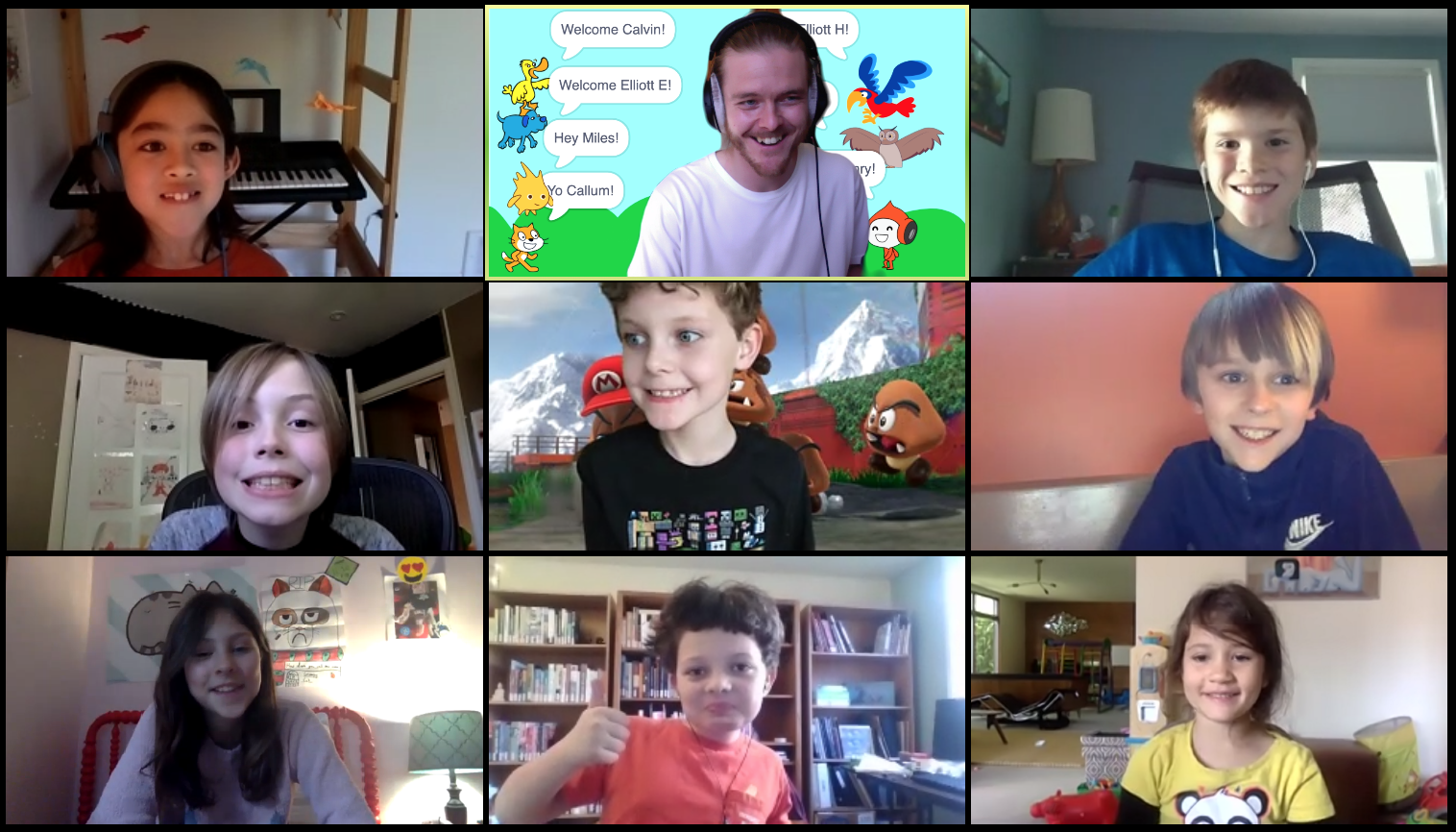 We teach kids the joy of coding computers by helping them write their own, unique video games, based on their own ideas.
Congratulations. You've stumbled upon a tiny, elite group of Seattle teachers who specialize in teaching coding to kids aged 7-13.  It's the only thing we do. We've been doing it for 9 years, both online and in person. And as a group, we just might be the very best in the world at this very specialized mission. Yep, a bold claim! That's how we roll.
Creative Coding's live teachers will inspire your child in a supportive environment, welcoming for all genders. We make learning coding fun, by letting your child write their own, unique computer game, based on their own ideas. We've found that supporting true creativity through coding gives kids a sense of joy, freedom, and power they can't really get "In Real Life". This creates a hunger to learn more.
Using positive reinforcement and proven, project-based learning, we make sure your child succeeds, at their own pace. Then, the social aspects really come into play. Kids love sharing their creations, and cheer each other on to learning more. Nothing feels more like victory than the adoration of your peers. Nothing builds self-esteem, confidence, and persistence in quite the same way.
As a fellow parent, I highly recommend giving this lifelong gift to your child. Give the gift of coding, and celebrate their present and future success.
-Eric Fredrickson
ONLINE CODING CLUBS
Ages 7-13
60 minutes per session
Hosted by a live teacher over Zoom
Once or twice a week
$40/session
Club Information
1-ON-1 TUTORING
Ages 7-13
Weekly 1-on-1 tutoring, 60 minutes
Hosted by a live teacher over Zoom
Flexible scheduling
$100 weekly billing
Tutoring Information
Testimonials
"My son couldn't stop talking about everything he'd learned... he had so much fun!"

-Maria, Seattle

"My son says this is the best summer camp he's ever taken, and we've taken a lot."

-Sarah S, Seattle

"This class is amazing. It's incredible what these kids are learning, and they're having fun! That's the key!"

-Bill K, Seattle